2 April 2017
ELECTRONIC DATA INTERCHANGE FEE (EDI)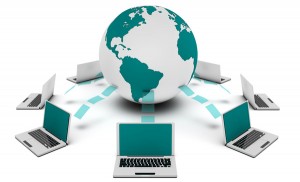 Electornic Data Interchange Fee (EDI)
With Carriers, Airlines, NOVOCC's, container depots, Customs, Quarantine and other vendors in the supply chain increasing charges or implementing EDI fees, TCF International is unfortunately no longer able to incur these charges without passing them on.
EDI messaging is currently used to send data instead of paper documents to Customs (manifest, Bill of Entry), the ports (Container Stowage planning, Cargo Dues, Load/Discharge lists and container move) Principles and Vendors (Load/Discharge list, bookings, documentation and manifests). With this increase in charges and the integration fees invoiced by these vendors as well as the increase in costs for TCF's own integration software, TCF will be implementing an EDi Fee from the 2nd April 2017 as part of our Edi Cost Recovery.
The fee will be AUD 15.00 per shipment for all Ocean and Air Shipments, both Import and Export.
We thank you for your ongoing support.
News Archives
Industry News
Read the latest news from TCF International.
Copyright © 2021 TCF International All rights reserved