1 September 2016
HANJIN FILES FOR RECEIVERSHIP - GLOBAL EFFECTS FOR ALL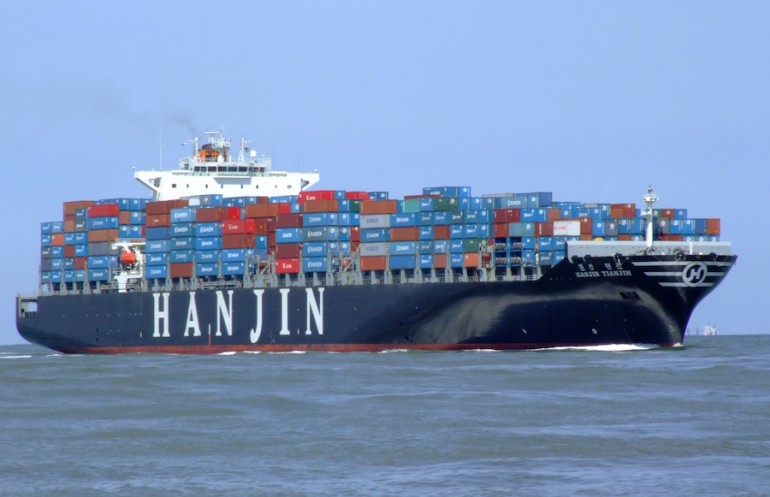 Hanjin Shipping has filed for receivership this morning in Korea.
Hanjin Shipping stated on Wednesday, that they would seek court receivership after losing the support of its bank, The Korea Development Bank (KDB) on Tuesday. At this juncture, a court decision is pending as to whether Hanjin should remain viable as a going concern or be dissolved, as reported to Reuters by a Seoul Central District Court judge on Wednesday. A decision is expected to be accelerated through the Korean Court system.
A bankruptcy for Hanjin Shipping would be the largest ever for a container ship carrier. Hanjin Shipping has an estimated carrying capacity of 600,000 TEU's and is the world's seventh largest container ship carrier.
Ports around the globe have started to cease accepting Hanjin vessels. TCF are currently assessing all shipments that we have moving on Hanjin's services and have taken measures to cease all future bookings with Hanjin, or carriers who vessel share with them, until we know how the courts have ruled. The collapse of Hanjin may have major effects on the pricing structures of other carriers and services particularly in the South East Asia and Far East Trades to Australia, where capacity will be effected greatly. For customers who are affected, you will be contacted this week to confirm status of your goods.
This is a very dynamic situation and we ask for your patience and understanding as we work to mitigate the effects this could have on you. TCF will continue to provide updates as they become available. A number of news outlets and carriers have started to report on the situation with more information available for reading at http://reut.rs/2bYRrUc and http://www.wsj.com/articles/troubled-hanjin-shipping-to-sell-healthy-assets-to-rival-1472611190 and http://www.wsj.com/articles/troubled-hanjin-shipping-to-sell-healthy-assets-to-rival-1472611190
Please also find attached notice from Evergreen for your reference
If you require any further information regarding this please contact your local TCF Office or representative.
News Archives
Industry News
Read the latest news from TCF International.
Copyright © 2021 TCF International All rights reserved