23 July 2018
BROWN MARMORATED STINK BUG (BMSB) - HEIGHTENED MEASURES DURING THE BMSB SEASON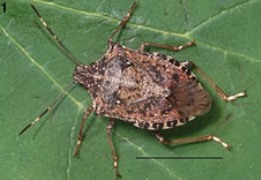 As we approch the BMSB season, the Department of Agriculture & Water Resources has just sent out the below industry advice:
http://www.agriculture.gov.au/import/industry-advice/2018/77-2018
Please make note of the below:
"Under the measures, certain risk goods manufactured in, or shipped as sea cargo from, these countries will be subject to increased onshore intervention. Mandatory offshore treatment will also apply to certain high risk goods manufactured in, or shipped from, France, Georgia, Germany, Greece, Hungary, Italy, Romania, Russia, and the United States of America. Goods that require mandatory offshore treatment and arrive untreated or treated by an unapproved treatment provider will be exported or destroyed, unless exceptional circumstances are granted."
The targeted high-risk commodities and mandatory offshore fumigation:
- Break bulk, including vehicles, machinery and equipment
- Bricks, tiles, ceramics, steel, stone, cement
- Goods likely to be stored in a manner that provides access for BMSB to over winter.
More detail can be found in the below link from the Department website.
http://www.agriculture.gov.au/import/before/pests/brown-marmorated-stink-bugs
News Archives
Industry News
Read the latest news from TCF International.
Copyright © 2021 TCF International All rights reserved