2 July 2020
SYDNEY ROAD TOLL INCREASES & NEW TOLL ON M5 WESTCONNEX (M8) - EFFECTIVE 4TH JULY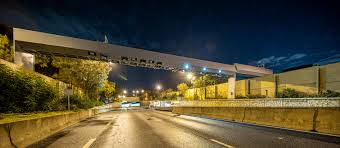 As many of our Sydney (NSW) customers may already be aware, based on NEWS and media releases, road Toll increases became effective from July 1st 2020. Additionally, with the opening of the new WestConnex M5 East – M8 there has been some hefty increases to many toll zones.
A new Toll is now in effect after new toll booths were places near the exit to King Georges Rd at Roselands and in the tunnel from Foreshore Rd/General Homes Drive heading South which then becomes the M5 heading West.
This Toll will impact all transport and almost all customers that are West, South West and North West of Sydney Ports. The transport companies that TCF works with have collectively provided a 3-day grace period and will begin passing on the new toll from Saturday the 4th July 2020.
The new Toll fee will be $21.00 one way therefore a return trip for all deliveries (including the dehire of an empty import container or delivery of an export container to the port) will be $42.00 and will be additionally on top of the existing M5 Toll fees already being charged.
This is a significant charge and increase for the industry and came with no grace period for the state government.
Unfortunately, this is beyond TCF's control and we are forced to pass this new Toll charge on to all customers where this fee is applied.
Below are some links to supporting news reports that relate to these increases for your perusal:
New additional M5 (M8) Toll Charges as at Saturday 4th July 2020:
$42.00 + GST
The NSW Government reviews Toll charges quarterly, so TCF will keep a close eye on any further price increases announced.
Should you wish to discuss these charges directly, please contact your local TCF Customer Service or Sales Representative.
News Archives
Industry News
Read the latest news from TCF International.
Copyright © 2021 TCF International All rights reserved