3 August 2020
***BROWN MARMORATED STINK BUG (BMSB)*** - FINAL MEASURES FOR 2020-21 SEASON APPROACHING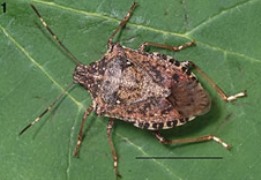 The Brown Marmorated Stink Bug Season is again approaching, and The Department of Agriculture have now finalised the requirements for the 2020/21 season.
A number of new countries (Portugal, Ukraine and Moldova) have been added to the list of Target High Risk Countries. Please find attached the Season Measures Fact Sheet which lists the full Target High Risk countries.
No amendments or changes have been made to the list of Target High Risk or High Risk goods. Please find attached the Target High Risk goods fact sheet.
This season, measures will apply to:
certain goods manufactured in, or shipped from target risk countries
and/or vessels that berth at, load or tranship from target risk countries
from 1st September 2020 and that arrive in Australia territory by 31 May 2021 (inclusive).
The department is continuing to review the risks status of BMSB and have advised they will also undertake random onshore inspections of goods from emerging risk countries to verify the pest absence in goods. Countries that include Belarus, Denmark, Ireland, Poland, Sweden, United Kingdom, Kazakhstan and Chile have been identified as emerging risk countries for this season and maybe subject to random onshore inspection. They are also monitoring other countries through a lower rate of random inspections, which include all remaining European countries, Japan, China, Korea, Taiwan, Argentina, South Africa and Uruguay.
As in previous seasons it is recommended for Target High Risk goods that treatment (where possible) be arranged offshore before export. However with limited options available in many countries, particularly in the winter months in Europe and North America, onshore treatments will continue to be the best option for many importers. In these cases TCF will continue to work closely with transport and fumigation facilities to reduce costs and delays where possible during the fumigation process.
Treatment options, methods and providers schemes have not changed and remain as they were for last season. Further information has been published on The Departments of Agriculture website. See link below.
https://www.agriculture.gov.au/import/before/brown-marmorated-stink-bugs
Should you require further information relating to this topic, please contact your local TCF International representative.
News Archives
Industry News
Read the latest news from TCF International.
Copyright © 2021 TCF International All rights reserved