7 February 2015
US WEST COAST CONGESTION UPDATE - terminals suspend weekend vessel work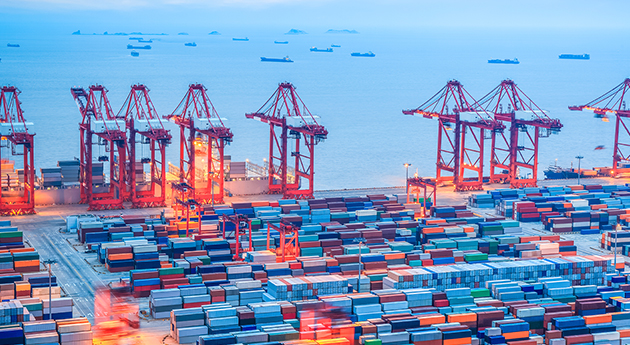 Bill Mongelluzzo, Senior Editor | Feb 06, 2015 5:20PM EST
U.S. West Coast container terminals will suspend operations on vessels this weekend, on both day and night shifts, at all ports, as they seek to dig out of the container backlog that continues to choke their operations. Terminals, however, will maintain gate and yard operations at their discretion.
The Pacific Maritime Association, which represents West Coast employers, said that in addition to operational concerns, there is a financial issue involved in the decision to suspend vessel loading and unloading. The continued work slowdowns by the International Longshore and Warehouse Union has become a huge financial burden on employers.
"After three months of union slowdowns, it makes no sense to pay extra for less work, especially if there is no end in sight to the union's actions which needlessly brought West Coast ports to the brink of gridlock," said PMA spokesman Wade Gates. Terminal operators will maintain yard and gate operations at their discretion this weekend, he added. Terminals will resume loading and unloading vessels on Monday.
Employers the past month have suspended most vessel operations on the night shifts in order to clean out some of the container backlogs before vessel loading and unloading resumed the following mornings. Friday's announcement, though, stressed that the decision to suspend vessel work on both day and night shifts this weekend was largely driven by financial considerations.
"In light of ongoing union slowdowns up and down the coast, which have brought the ports almost to a standstill, PMA member companies finally have concluded that they will no longer continue to pay workers premium pay for diminished productivity," the PMA stated in a press release. Under the ILWU contract, longshoremen earn overtime pay when they work on weekends.
Some terminal operators intend to maintain as close to normal yard and gate operations as possible, but this will be difficult because the ILWU refuses to dispatch full crews of qualified crane drivers to work in the yards, the PMA stated.
The ILWU has frequently criticized the PMA for cutting back on vessel work. "The employers are deliberately worsening the existing congestion crisis to gain the upper hand at the bargaining table," ILWU President Robert McEllrath said Thursday.
The union charged that there is plenty of room available on the terminals to accept containers that are discharged from vessels. "There are acres of asphalt just waiting for the containers on those ships, and hundreds of longshore workers ready to unload them," McEllrath said.
The ILWU on Nov. 3 notified employers in Los Angeles-Long Beach that it was cutting back on the daily dispatch of yard crane operators from 110, which had been the norm, to 35, due to safety concerns. On some days in mid-January, PMA reported, only two to five crane operators were dispatched.
PMA President James McKenna said in a press conference on Wednesday that the ILWU had suddenly made a distinction between "certified" and "qualified" yard crane drivers. Certified crane operators have received special training to drive the equipment. However, there are dozens of qualified operators who have driven the cranes for thousands of hours, and before the union hard-timing began in November, those workers were always dispatched without any concerns, McKenna said.
Meanwhile, difficult contract negotiations continue, with the latest impediment to a settlement being a demand by the ILWU to have the authority to unilaterally fire an area arbitrator. For decades, arbitrators, who make decisions on labor-management disputes on the docks, could only be relieved of their duties if both the PMA and ILWU agreed.
McKenna said that if employers gave in to this demand, no arbitrator could render fair and impartial decisions knowing that if a ruling was made against the union, the ILWU would fire the arbitrator.
Tensions continue to mount on the waterfront, and although cargo interests and NVOs have been repeating rumors that an employer lockout is imminent, contract negotiations are expected to continue through the weekend and into next week.
TCF International will continue to monitor and report on the situation. Should you require more information please contact your sales or customer service representative
News Archives
Industry News
Read the latest news from TCF International.
Copyright © 2021 TCF International All rights reserved