SYDNEY CONGESTION SURCHARGE ANNOUNCED PER TEU - EFFECTIVE 14TH SEPT 2020
Attachments: With this article are the following attachments


MCS

CMA CGM & ANL

FTA
10 September 2020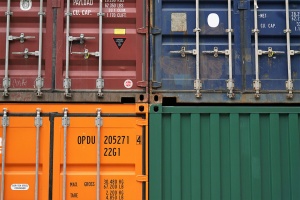 Further to yesterday's broadcast regarding the delays and effects of strikes and weather on schedules and port rotations, two carriers (MSC and now CMA CGM & ANL) have announced that they are charging a congestion surcharge at the port of Sydney for all Import and Export containers. Please see attached announcements.
The charges range from USD 285.00 to USD 300.00 per TEU and are effective for vessels arriving and/or departing from the 12th September (MSC) and 17th September (CMA CGM & ANL) for non-USA trades.
USA Trades will come into effect from the 8th and 10th of October.
Freight Trade Alliance (FTA) have announced that they have escalated the situation to the Australian Competition and Consumer Commission (ACCC) to investigate any breach of competition law. They have been in contact with both shipping lines questioning their motives and have received responses from MSC that "it is introducing a temporary charge to compensate for costs related to the widely reported congestion".
Please see attached as received from the FTA this morning under the subject Port Botany delivering a "third world" service in the 21st century.
It is expected that other carriers will follow and that the LCL FAK containers will also be affected, with initial charges of USD 13.00 per cbm touted as the effective costs that will be incurred.
TCF will continue to montor the situation and communicate directly with any customers that are affected.
Should you require further information on this subject please contact your local TCF represenattive.
---