14 February 2022
CHINA ADDED TO BMSB EMERGING RISK COUNTRY LIST - RANDOM INSPECTIONS EFFECTIVE TODAY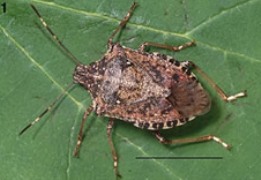 Please note that today the Department of Agriculture has announced that due to detections of live BMSB (Brown Marmorated Stink Bug) in some containerised commodities originating from China, that they have added China to the list of emerging risk countries.
From today they will be randomly flagging shipments from China for BMSB verification inspection - This is effective immediately for the remainder of the current BMSB season which runs until 30 April 2022.
This will only relate to the below:
Goods manufactured in, or shipped from China; AND
FCL / FCX / BCN containers; AND
Goods classified to tariff headings:

39 (plastic articles),
68 (stone articles),
69 (ceramic articles),
70 (glass articles),
73 (steel articles),
84 (machines/machinery),
85 (electrical goods) and
89 (ships/boats)
In scope containers as identified above, will be selected at random and will be directed for an "Inspection - Seals Intact Inspection" at a class 1,1, 1.3, 2.1 or 2.2 Approved Arrangement.
Unfortunately treating the container for BMSB at origin or on arrival to address the risk is currently not an alternative option to a Seals Intact/unpack inspection. Fumigation on arrival will only be necessary if there are signs of contamination found during the verification inspection.
For more information please refer to the attached and below industry advice or contact your local TCF International Customer Service or Sales representative:
https://www.awe.gov.au/biosecurity-trade/import/industry-advice/2022/20-2022
News Archives
Industry News
Read the latest news from TCF International.
Copyright © 2021 TCF International All rights reserved