21 August 2020
REDIRECTIONS OF EMPTY CONTAINERS & EMPTY CONTAINER PARK CONGESTION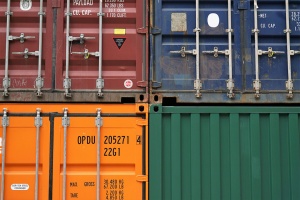 Recently there has been many announcements regarding Empty Container Park Fee increases, space shortages and redirection of empty container problems with carriers.
In Sydney where these Empty Container Park capacity issues have been felt the greatest the situation is now dire. The attached notice from Container Transport Alliance Australia (CTAA) very clearly outlines the origin of the issues and the ongoing delays and cost increases to industry. As reported by CTAA:
A major reason for severe empty container constraints in Sydney in the last few months has been a reduction in the number of full exports and empty export repositioned by shipping lines relative to import discharges.
In Sydney the redirections of empty containers have now boiled over with many carriers providing minimal or no time to transport operators for a redirection or De-hire of an empty container.
Increased fees for redirections, staging fees, lift fees, storage costs, potential for container detention as well as the delays incurred due to the additional turnaround times for trucks are all now a major problem for the supply chain and the importer.
Transport operators are now passing on any charges associated with the carrier redirections, which vary case by case and are difficult if not impossible to predict.
Please find attached Container Transport Alliance Australia publication and Freight& Trade Alliance broadcast sent today.
TCF International will continue to manage each situation on its merits, will communicate directly with the client should they be affected by the Empty Park and carrier redirection situation and will do everything we can to minimise any costs associated with this. Unfortunately, however any charges billed to TCF by the depots and carriers will need to be passed onto the importer during this period.
If you require more information on this situation, please contact your local TCF representative.
News Archives
Industry News
Read the latest news from TCF International.
Copyright © 2021 TCF International All rights reserved