24 September 2020
PORT CONGESTION WORSENS LEADING CARRIERS TO OMIT PORT OF SYDNEY & CHANGE ROTATIONS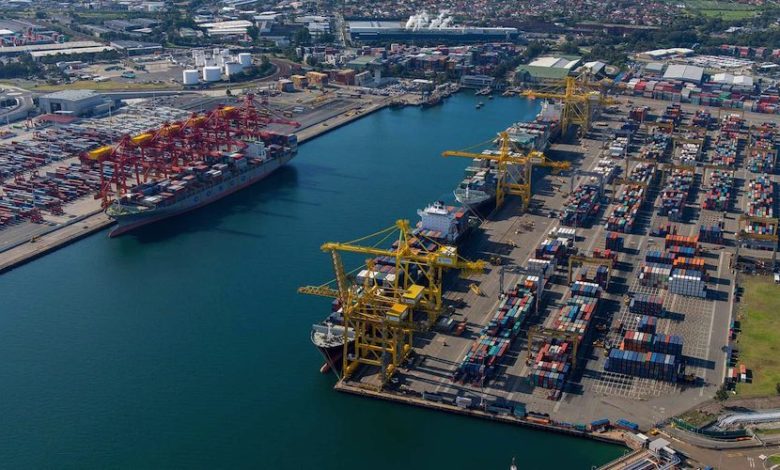 Further to our communication on the 11th September, regarding the ongoing Industrial action and the congestion namely at the port of Sydney as well as our broadcasts relating to congestion surcharges tabled by carriers, TCF has been advised that Hamburg Sud and Maersk now join ANL, CMA CGM, MSC, PAE and Hapag Lloyd announcing a congestion surcharge of USD 350.00 per teu for containers coming in and out of the port of Sydney. See attached notification.
https://www.joc.com/port-news/international-ports/australian-shippers-angered-congestion-surcharges-amid-delays-diversions_20200914.html
The continued Industrial action and delays experienced in Sydney has led to a number of carriers effectively reducing their bookings to the port of Sydney or changing their port rotations to ensure delays are not felt in other cities due to the waiting time experienced in Port Botany.
Mearsk Line recently announced it was discontinuing to accept bookings to Sydney for a period of time and it is evident that other carriers are reducing their bookings also in an effort to reduce the container through put via Sydney, which is already experiencing delays of between 7-10 days.
https://theloadstar.com/maersk-refuses-bookings-for-shipments-to-sydney-as-the-port-struggles-to-cope/
The USA West Coast has now joined services from Asia with Direct Service carriers announcing Sydney omissions and changes to rotations as well. See attached notification from Hamburg Sud.
Ongoing changes in port rotation, departure delays of 5-8 days in Mainland China, and the reduced capacity of space to Sydney is taking its toll with freight pricing, peak season surcharges and congestion fees now adding to the ongoing effects of the Covid-19 economic downturn.
How long the ports of Brisbane and Melbourne in particular, will be able to cope with the influx of containers before similar industrial action and congestion creates mirrored conditions to Sydney is anyone's guess.
As reported to TCF today by Freight & Trade Alliance (FTA) - unless the Industrial action currently being undertaken comes to an end swiftly the situation will only worsen. From communication with Patrick, FTA says " Based on our engagement with their executive this week it is evident that their Port Botany operations is rapidly becoming more gridlocked with '58 thousand TEU in the system' and 'by the end of the week the delays at Port Botany will be out to 18 days'".
TCF will continue to work with our partners and customers to provide solutions to meet your supply chain requirements during this eventful period. If you have any questions or would like to discuss possible solutions and the effects on your supply chain of these issues, please contact your local TCF representative.
News Archives
Industry News
Read the latest news from TCF International.
Copyright © 2021 TCF International All rights reserved