23 July 2019
BROWN MARMORATED STINK BUG (BMSB) - 2019/20 SEASONAL MEASURES NOW FINALISED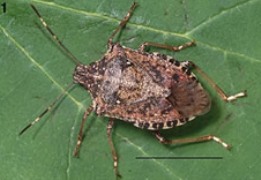 The Brown Marmorated Stink Bug (BMSB) season is approaching and The Department of Agriculture have now finalised this seasons requirements.
There has been a number of changes and additions to the requirements for this season.
This year the season measures will apply to all cargo that is loaded on or after the 1st September 2019 and that arrives in Australia by 31st May 2020 (Inclusive)
Please find the below link from the Departments website for a full outline of the measures that will now be in place –
http://www.agriculture.gov.au/import/before/brown-marmorated-stink-bugs
Amendments and changes to this season's measures are:
23 NEW countries have been added to the List of High-Risk Countries
No changes have been made to the list of Target High Risk or Target Risk Goods
Safeguarding arrangements – A safeguarding arrangements scheme to allow certain goods and supply chains to be recognised under safeguarding arrangements has been developed. Under the scheme, approved participants will be recognised for their ability to manage biosecurity risk offshore, including seasonal hitchhiker pest risk such as BMSB, from point of manufacture to the point of embarkation. The scheme will consider the ability of the entity to manage and reduce biosecurity risk by providing risk management plans of the goods they expect to import that may be susceptible to infestation by seasonal hitchhiker pests and/or other contaminants. The scheme will be trialled with select industry participants before being opened to all industry participants. The Department of Agriculture advise that further information on the scheme will be available soon
As with last season for target high risk goods it is recommended that treatment be arranged offshore before export. With limited options available in many countries, particularly in the winter months in Europe and North America, onshore treatments will continue to be the best option for many importers. TCF will continue to work closely with transport and fumigation facilities to reduce costs and delays where possible during this process.
TCF have summarised this season's measures in the attached document, however, should you have any questions or need further information please do not hesitate to contact your local TCF representative.
News Archives
Industry News
Read the latest news from TCF International.
Copyright © 2021 TCF International All rights reserved