6 September 2016
HANJIN CALIFORNIA ARRESTED - ALL CONTAINERS OFFLOADED IN SYDNEY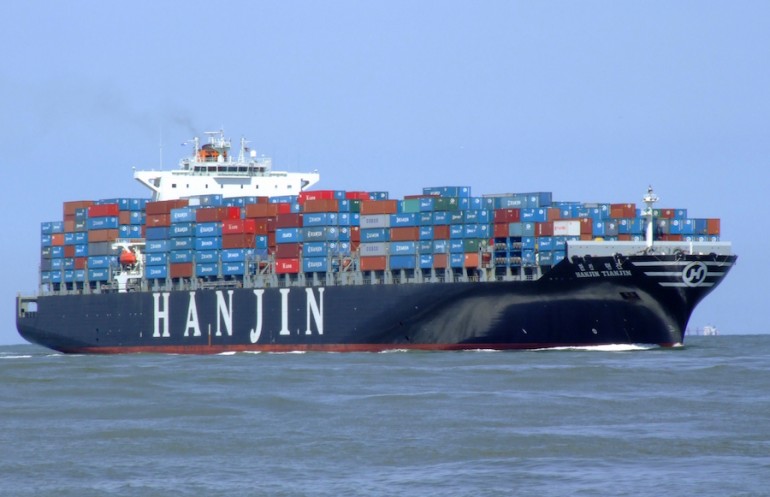 The vessel Hanjin California finally arrived into Sydney port on the 4th of September, discharging all containers yesterday.
This morning we were advised by Hutchinson Ports Sydney that the vessel had been arrested and that all import containers from the vessel were being HELD until further notice. Currently the hold on NON HANJIN owned containers has been lifted with TCF International able to confirm we have begun collecting Import Containers that were booked via other Carriers aboard the vessel.
A number of Melbourne and Adelaide destined containers, offloaded in Sydney, will be moved by the Ocean Carriers via rail or other coastal vessels. Discussions are still underway regarding these containers with some delays are expected.
The Hanjin Milano, scheduled to arrive into Melbourne today is currently located off the coast of Newcastle and is continuing to head south. With the arrest of the Hanjin California, TCF will continue to monitor the Milano's progress and keep all of our customers informed as more news on this vessels pending arrival is forthcoming.
Attached is an updated notification from Hanjin Australia recieved yesterday outlining the carriers current position on export bookings, transhipment services and the location of the three vessels within Australian waters.
TCF will continue to monitor the situation and keep everyone informed regarding the Hanjin Court Receivership.
Should you require further information regarding this situation please contact your local representative.
News Archives
Industry News
Read the latest news from TCF International.
Copyright © 2021 TCF International All rights reserved